Accessibility for your business
Running a business requires so many things to keep on top of. Accessibility may not be on the top of the list. But if you are wanting to provide outstanding customer service to all your prospects and customers and protect your assets from possible litigation, we can help your business. 
As a business owner serving the public, you've probably gone to great lengths to ensure that your environment is accommodating to the disabled. You've added handicapped parking and removed obstacles, outfitted accessible bathrooms and entranceways, and made sure that service animals are welcome in your establishment.
Accessibility under the Americans with Disabilities Act extends beyond the physical environment. 
If your website and virtual offerings aren't equally available to those who are sight or hearing impaired or whose physical limitations keep them from accessing your website, then your business is not fully ADA accessible.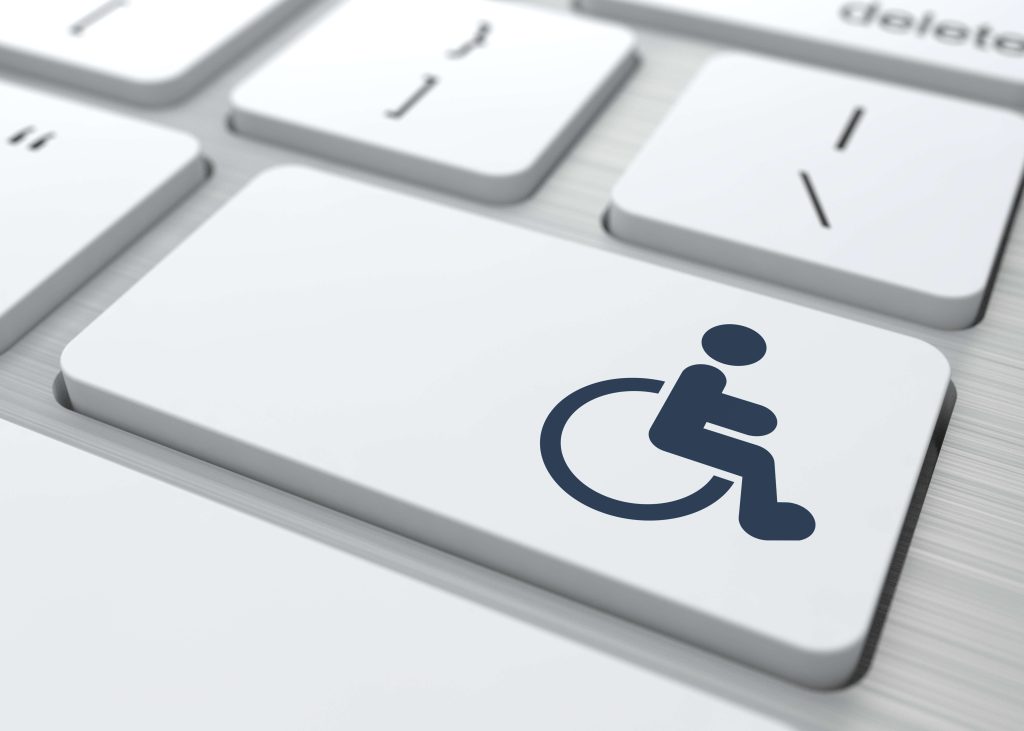 Stop worrying if your business is a target for non-accessibility compliance lawsuits or if under Americans with Disabilities (ADA) or are missing opportunities for sales from those with disabilities in your market.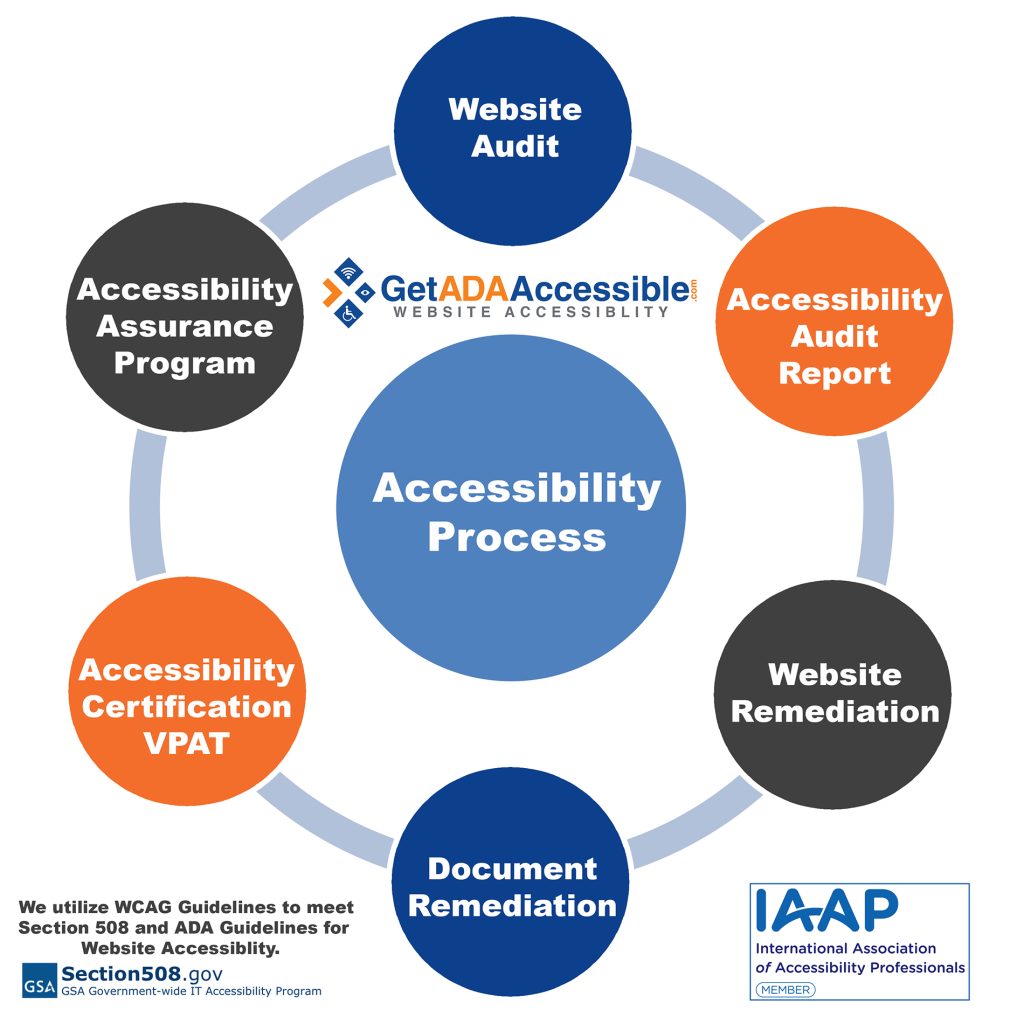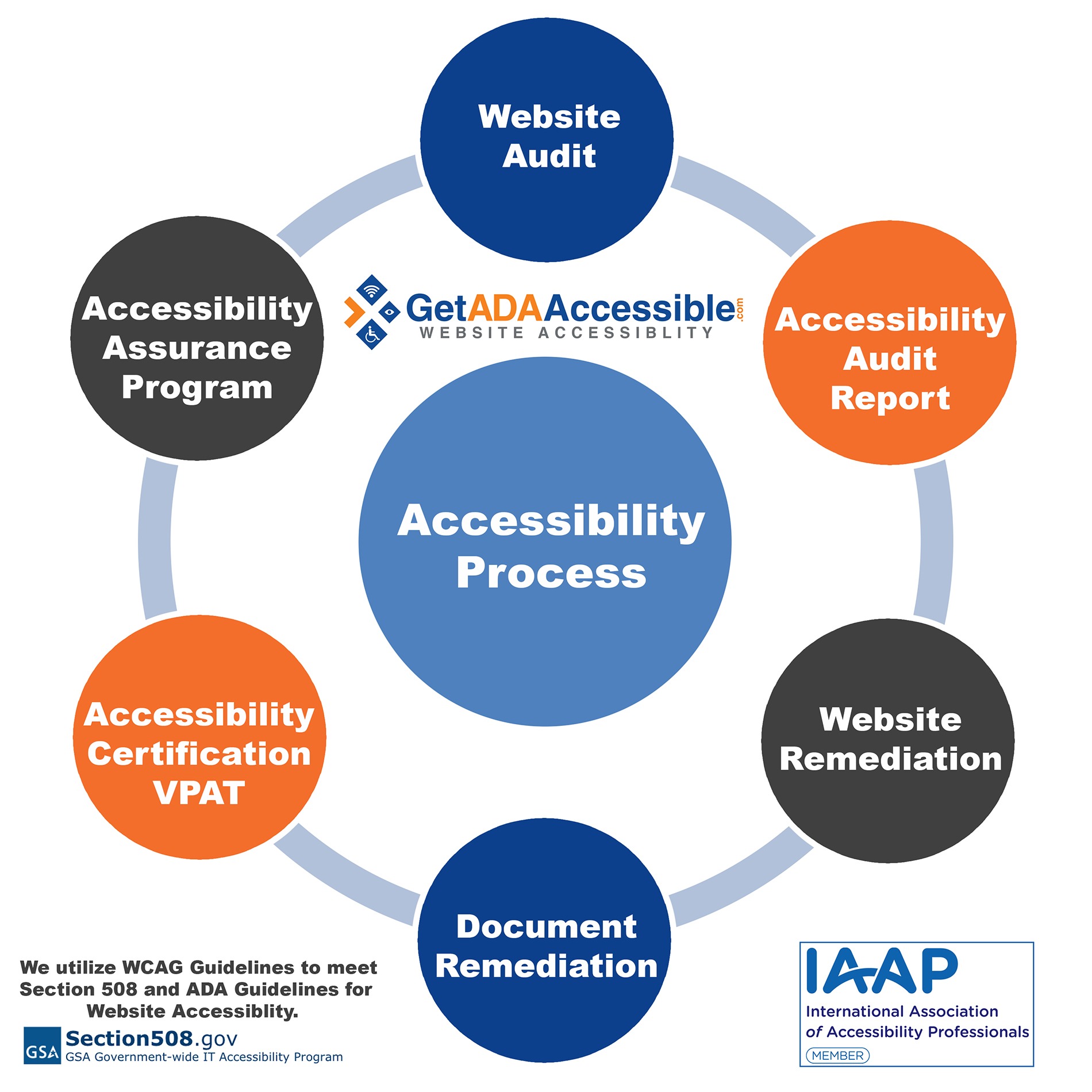 We use our proven method to get digital assets to the compliance guidelines used in the ADA.
You work with our Project Manager who ensures milestones are being met, giving you the assurance that your project is in good hands and will be delivered on time.
The entire process generally takes about 2 to 8 weeks to complete depending on the size and complexity of the project.
Cost also will be dependent upon the size of the site, the complexities and functionalities. We always provide an estimate and SOW so there are no surprises.
Get ADA Accessible is a member of the International Association of Accessibility Professional (IAAP) and our testers are certified by IAAP. 
Next Steps:
Schedule a convenient time to discuss your organization's needs.  We will find best solutions for your website accessibility testing, remediation and ongoing methods of keeping everything accessible.
Our team of accessibility experts are here to help you every step of the way.