Accessibility for education providers
Schools, universities, and continuing education providers exist to educate anybody who is interested in learning, those who are disabled as well as not.
Schools who are being proactive in applying the WCAG standards for accessibility, which are now adopted by Section 504 are not only giving equal access to all their students, but they are also ensuring their website is within the legal requirements of the Rehabilitation Act
Our priorities are to assist schools and universities in making all learning opportunities available to everyone and to ensure your school is meeting its obligations under Section 504 of the Rehabilitation Act and Title III of the ADA.
As the IT director or school administrator of any school, we know you have enough to think about and do – adding website accessibility for your school's website is more item to add to your long list. Stop worrying if your school is a target for non-accessibility compliance lawsuits or if you have all the WCAG guidelines in place. 
Our auditing team is CPACC certified by the International Association of Accessibility Professionals (IAAP). We want to help protect your business from any possible litigation and help you reach more potential customers and increase your revenue.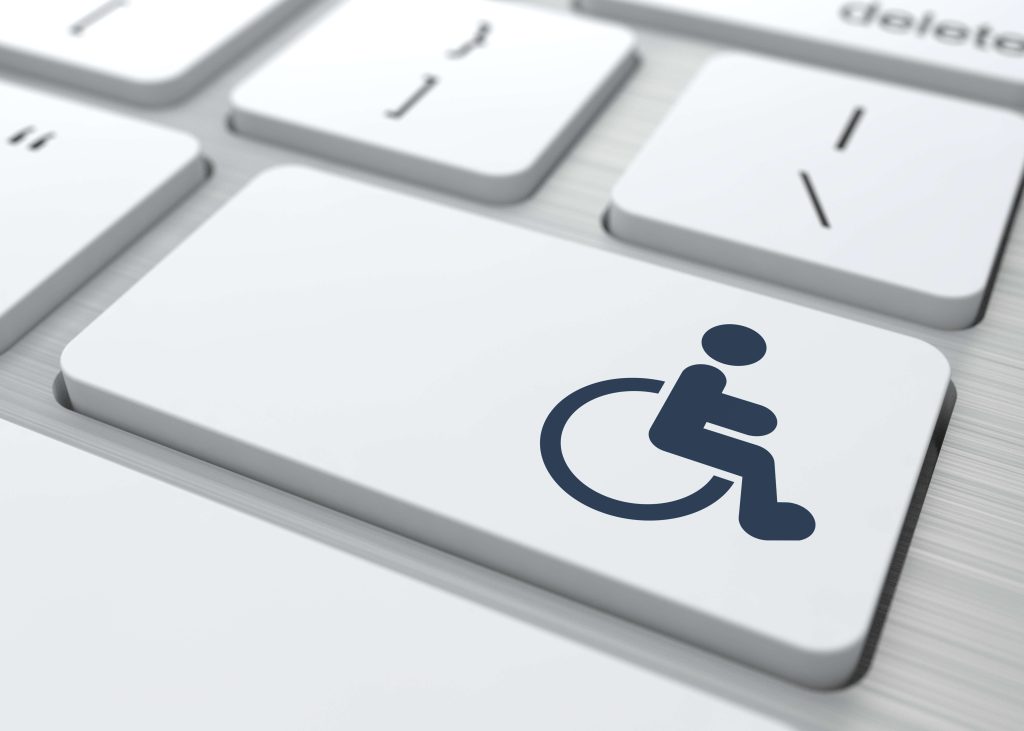 We help schools meet their Section 504 requirements while at the same time we are giving equal access to students with disabilities. Our team of accessibility experts can take the task of accessibility off your to-do list.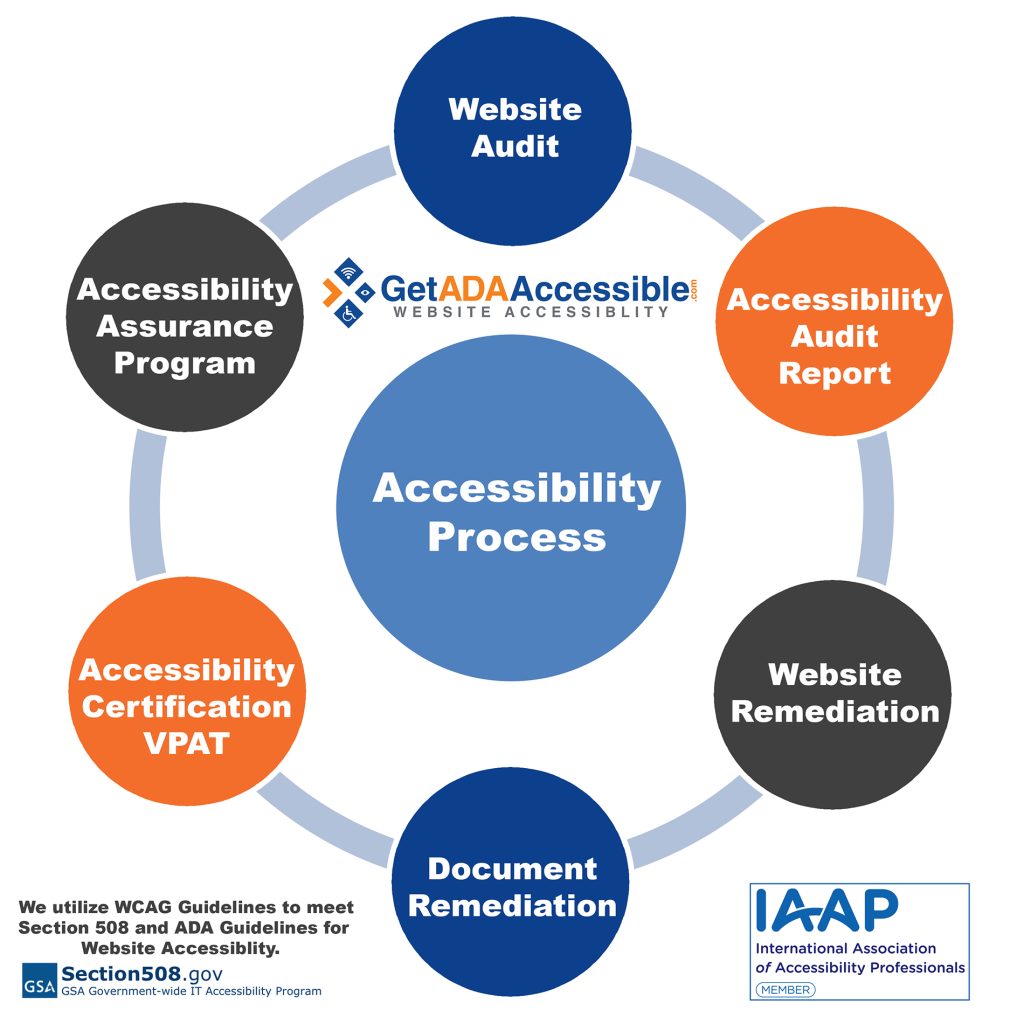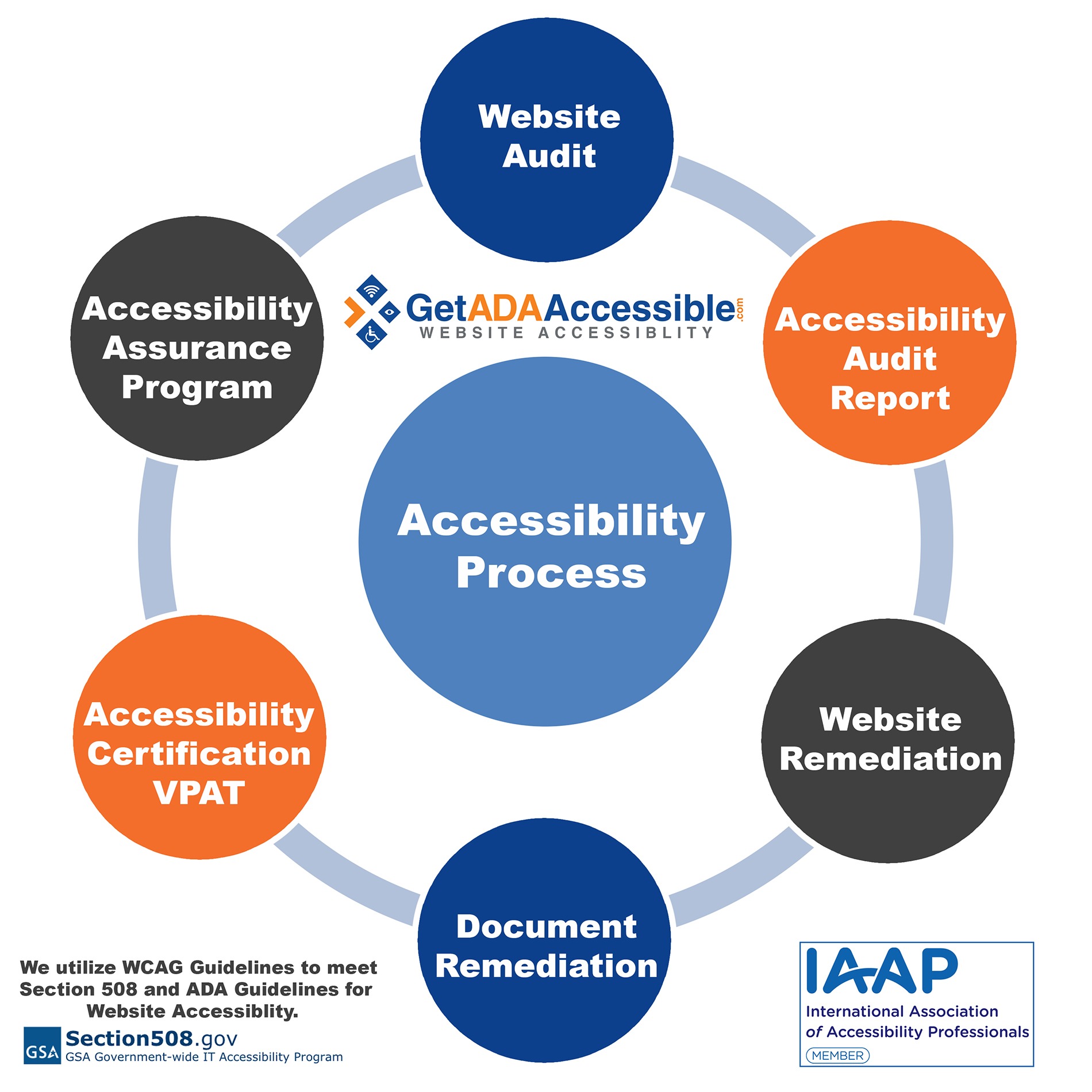 We use our proven method to get digital assets to the compliance guidelines used in the ADA.
You work with our Project Manager who ensures milestones are being met, giving you the assurance that your project is in good hands and will be delivered on time.
The entire process generally takes about 2 to 8 weeks to complete depending on the size and complexity of the project.
Cost also will be dependent upon the size of the site, the complexities and functionalities. We always provide an estimate and SOW so there are no surprises.
Get ADA Accessible is a member of the International Association of Accessibility Professional (IAAP) and our testers are certified by IAAP. 
Next Steps:
Schedule a convenient time to discuss your organization's needs.  We will find best solutions for your website accessibility testing, remediation and ongoing methods of keeping everything accessible.
Our team of accessibility experts are here to help you every step of the way.