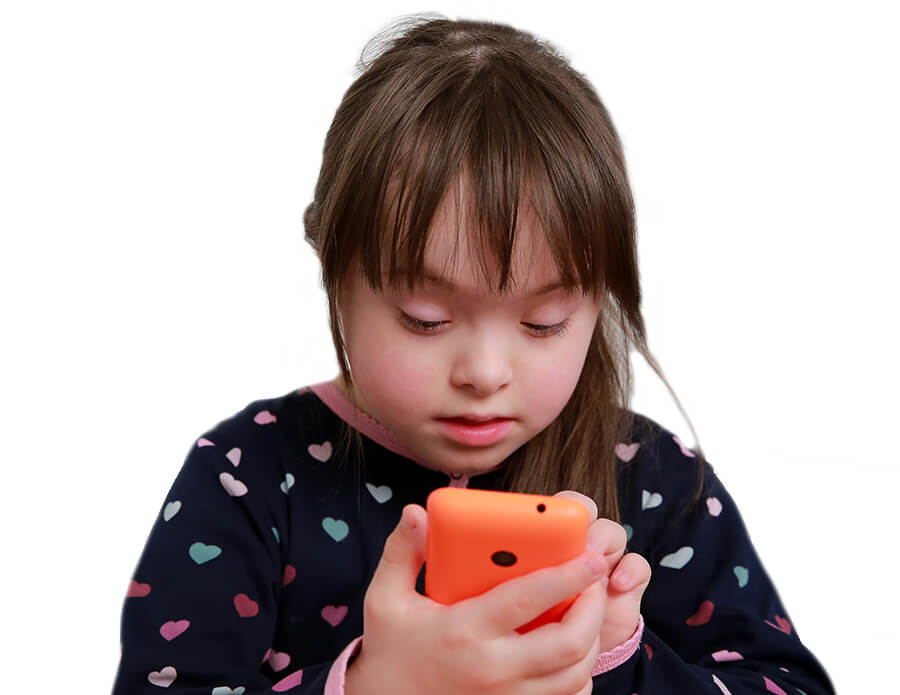 Schools, universities and continuing education providers exist to educate anybody who is interested in learning, those who are disabled as well as not.
Schools who are being proactive in applying the WCAG standards for accessibility, which are now adopted by Section 504 are not only giving equal access to all their students, they are also ensuring their website is within the legal requirements of the Rehabilitation Act.
So the question is…
What's stopping you?
Maybe you are not sure if your website is accessible.
Could be your team doesn't have the knowledge or capability to implement accessibility on your website.
Or you're just not sure if accessibility laws apply to you.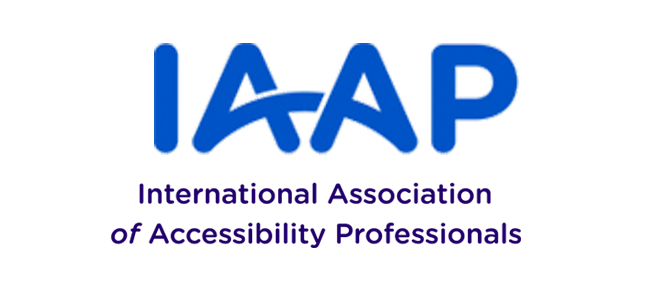 Our auditing team is CPACC certified by the International Association of Accessibility Professionals (IAAP).  We want to help protect your business from any possible litigation and also help you reach more potential customers and increase your revenue.
Our priorities are to assist schools and universities in making all learning opportunities available to everyone and to ensure your school is meeting its obligations under Section 504 of the Rehabilitation Act and Title III of the ADA.
It's very satisfying to know we are assisting schools to reach accessibility standards on their website so their students with disabilities have equal access to all learning materials provided on a school's website.
As the IT director or school administrator of any school,  we know you have enough to think about and do – adding website accessibility for your school's website is more item to add to your long list.  Stop worrying if your school is a target for non-accessibility compliance lawsuits or if you have all the WCAG standards in place. Our team of accessibility experts can take the task of accessibility off your to-do list.
We help schools meet their Section 504 requirements while at the same time,
together we are giving equal access to students with disabilities.
It's a win-win for everyone.
In 2007, I suddenly lost hearing in my right ear from something called Sudden Nerve Hearing Loss. Not long after, hearing in my left ear started declining and I was diagnosed with Ménière's disease, which steadily gets worse over time, causes vertigo and tinnitus. Fun times.  I have lost almost all hearing in both my ears and require a hearing aid and closed caption phone to communicate.
With the profound hearing loss, I started realizing the frustrations those with disabilities were experiencing when trying to access information on the Internet. I get it. Even with the assistive technology of the hearing aids, I still cannot hear audio on videos on the web.  So many people do not add captioning on their videos, which makes it impossible for me to watch and I do some pretty bad lip syncing.
By utilizing my 19 years in the web and marketing industry, I expanded my web development knowledge to include WCAG 2.0 accessibility standards for ADA and the Rehabilitation Act through extensive accessibility training and hands-on assisting clients.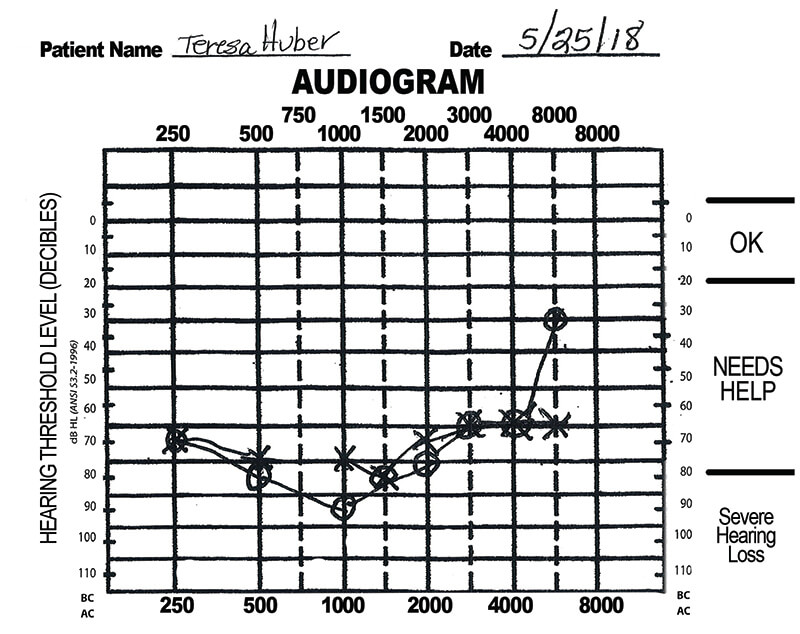 As the founder of GetADAAccessible.com, I'm fortunate that I get to combine both the compassion I have for those with disabilities by helping them have full access to website content so they can have the equal access and I also get to utilize my web development and digital strategy experience to help schools make their mark on the web.
Accessibility is required under 2 different laws:
ADA and The Rehabilitation Act  – both use WCAG Standards
The Americans with Disabilities Act (ADA) became law in 1990, prohibiting discrimination against individuals with disabilities in all areas of life, including accessibility. With today's technology, accessibility extends beyond the physical and into the digital. Though the ADA's specific language requires accessibility for the disables in "places of public accommodation," it is increasingly understood that this is not limited to physical facilities.
This law is far reaching and touches almost every type of business.
The Rehabilitation Act of 1973 has two sections that apply to websites: Section 504 applies to schools and organizations who receive federal funding or supply services to those who are under Section 504.   Section 508 applies to government websites.
The WCAG Guidelines are broken down into principles. Within each are requirements based on each principle.
Principle 1: Perceivable – Information and user interface components must be presentable to users in ways they can perceive.
Principle 2: Operable – User interface components and navigation must be operable.
Principle 3: Understandable – Information and the operation of user interface must be understandable.
Principle 4: Robust – Content must be robust enough that it can be interpreted reliably by a wide variety of user agents, including assistive technologies.
There are three levels of accessibility: A, AA and AAA.
The Standards for Accessibility.
The Rehabilitation Act of 1973 was amended to include Section 504, which mandated opportunities for children and adults with disabilities in education, while Section 508 required that Federal electronic and information technology be accessible to people with disabilities, including employees and members of the public.
The Americans with Disabilities Act became law in 1990, prohibiting discrimination against individuals with disabilities in all areas of life, including accessibility. The ADA defines a website as operating "a place of public accommodation." There are 12 different types of public accommodations this statue lists but the one that encompasses most websites is "other sales or rental establishment."  When the statute was passed in 1988, the Internet was not what it is today.  Even if you are not required to be accessible under Section 504, you are under Title III of the ADA.
How is accessibility measured?
With today's technology, accessibility extends beyond the physical and into the digital, making it necessary for educational service companies' and institutions' websites and mobile applications to be compliant under the law.
To address these requirements, the web standards agency W3C has created an officially accepted standard known as Web Content Accessibility Guidelines (WCAG) 2.0, which encompasses both the requirements under the Americans with Disabilities Act,  Sections 504 and 508 of the Rehabilitation Act of 1973.
W3.org provides a checklist of the first review for your website accessibility.  For a more detailed look at accessibility and document accessibility, visit W3.org's Web Content Accessibility Guidelines (WCAG).
The Accessibility Process
We use our proven method to get digital assets to the compliance guidelines used in the ADA.
The entire process generally takes about 2 to 8 weeks to complete depending on the size and complexity of the project.
You work with our Project Manager who ensures milestones are being met, giving you the assurance your project is in good hands and will be delivered on time and correct.
ADA accessibility a process to determine what accessibility blocks are present through an Accessibility Audit wherein the website is tested both with a scan and also a manual Audit using JAWS screen reader.
Hover over each icon to learn more.
Audit
We work with you to determine the pages within the website to be audited. An audit is done both with an accessibility scanning tool and manually using a JAWS screenreader. By performing the audit in this manner, you're assured all issues are uncovered even those that cannot be found with a scan. See a sample
Accessibility Audit Report. 
Remediate
Remediation of the errors is the next step.  Using the 
Accessibility Audit Report
  either your team or ours will add the needed coding and other changes required.
Confirmation
After remediation, a follow-up audit on the pages we identified during the initial audit can be completed.
Document Remediation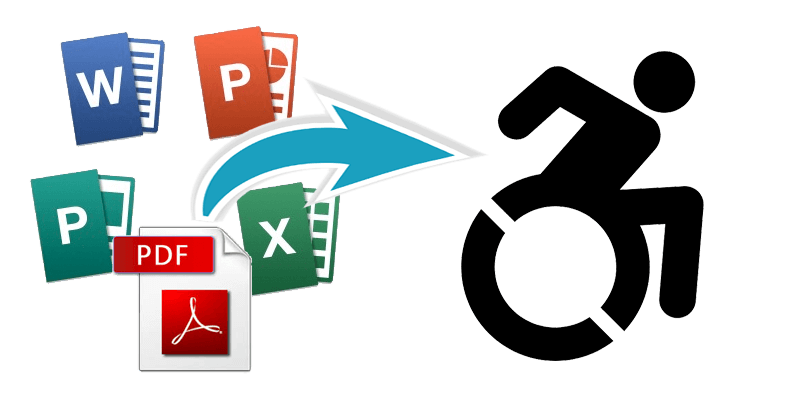 Documents such as PDFs, or any other document provided on a website must also be accessible. The documents are audited to review the size and complexity in order to accurately provide a cost to remediate the current documents.
VPAT
Certification and VPAT are provided when a website is fully accessible.
Accessibility Assurance
Accessibility Assurance Program is the engine that will monitor your now accessible website, send monthly reporting and can include regularly scheduled audits and updated VPAT as required.
Accessibility auditing and remediation is not a quick band-aid with a plugin or an overlay on your website.
We realize some businesses will not want to spend the time or investment in obtaining an accessible website and will take the chance of their disabled prospects or users not buying from them. Or would rather take the chance of dodging a law suit.
For those who do not have a large enough stake in their business that a legal complaint or demand letter from the Department of Justice is enough to just shut down the business rather than working to make the website accessible, accessibility auditing and remediation is probably not a good investment for you.
A few of the questions we have received about ADA and accessibility are below.
If I just add alt tags to images, will I be accessible?
Alt tags on images is a small part of accessibility. Knowing which images require them, which ones should not have alt. WCAG 2.0 is the International standard for ADA, and Section 508 and has over 50 requirements to be met.
I've seen plugins and overlays other offer, is that all I need?
Automated scan tools and accessibility overlay tools are great tools to start with. To fully audit and be fully accessible, a manual audit using the assistive devices disabled persons use, such as a JAWS screen reader, must be performed. This reviews the use of the website for those who only use a keyboard, or voiceover, head and mouth pointers or other assistive devices. Additionally, documents such as PDFs must be accessible. A manual audit of the documents is required.  There are other requirements to be met such as adding your accessibility policy to your website and a way for those who have an accessibility compliant to contact you.
Our developer doesn't know WCAG 2.0 requirements, can you help our team so we can become accessible?
WCAG 2.0 has over 50 standards in four section – Perceivable, Operable, Understandable and Robust.  There are four different levels of compliance, A, AA, and AAA.  It's a huge amount of specialized knowledge needed.  Most developers we've talked to do not have the needed knowledge nor time to learn it all. Most agencies don't want to add the overhead of having an accessibility expert on staff and would rather partner with an expert who can work with their design and development team providing auditing and reporting on the accessibility errors on the website and providing the needed code to remediate them if needed.
Can accessible websites still look appealing?
Of course!  A lot of what is needed for a website to be accessible is done behind the scenes.  There are things your designer should be aware of when making color and text choices so there is enough contrast. But for the most part, unless a person is utilizing the accessibility features, the changes will not be seen by those who are not using assistive technologies.
Disabled people are not part of our client's target market.
There are over 60 million people in the United States who have a disability. They are spending over $15 billion on products and services across the Internet.  The chances that yours is one of these is pretty high. A study shows that 71% of disabled customers with access needs will click off a website they find difficult to use. Show them you value them and their business by providing barrier-free website experience.
My client is only only, do the ADA laws apply?
The ADA defines a website as operating "a place of public accommodation." There are 12 different types of public accommodations this statue lists but the one that encompasses most websites is "other sales or rental establishment."  When the statute was passed in 1988, the Internet was not what it is today.  If you have a brick and mortar store, your website is an extension of that store and so are the requirements. For those who do not, your still under the ADA because of the way the guidelines were originally written to include a reasonable accommodation. The law suit against Blue Apron.com and NetFlix illustrates this ruling.
We have compassion for both the user and the businesses who are wanting to achieve accessibility.
Our team is comprised of certified accessibility auditors who have performed hundreds of audits helping businesses, schools and organizations uncover their accessibility issues on their website.  Our developers are accessibility experts who can be an extension of your team.
All our projects are led by our Project Manager who, masterfully leads our team and keeps your projects running smoothly.  With 18 years of project management experience from multi-million-dollar projects to small businesses, you know your projects are in good hands.
Take the worry out of accessibility. Make our team is your Accessibility Team.
Schedule a time using the calendar on this page to discuss your needs. We will review your options and give a clear, no strings attached assessment of your website's accessibility.
We can work with you, your internal IT professionals or your legal counsel to make sure that all stakeholders understand the requirements of full digital inclusion for those who are sight impaired, deaf or hard of hearing, or who have physical limitations that prevent them from navigating your site, and to ensure that this diverse demographic of potential customers have access to all of the products, information, and resources that you offer.
Let's all do the right thing and include everyone.