Accessibility to meet your needs
Your goal and ours is to have an accessible websites and digital applications that meet WCAG 2.1 guidelines. Our team works with you and your team to determine the best path to take on the road to accessibility.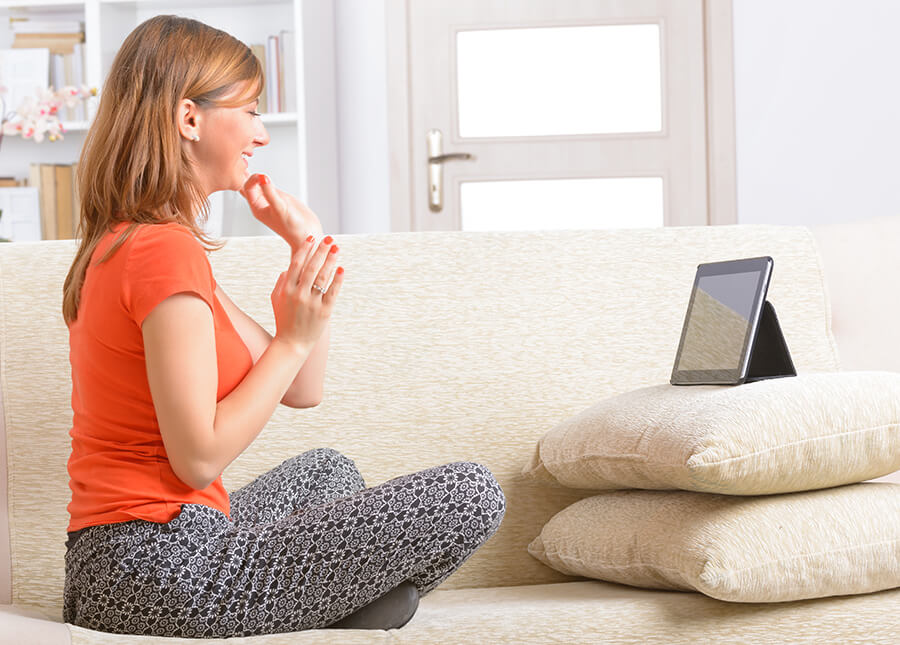 Our team of accessibility experts are here to help you every step of the way.  Using our tried and proven accessibility auditing and remediation process, we are able to provide a systematic method of auditing, remediating and keeping your website or app accessible. 
You'll have confidence in knowing your website will meet the WCAG 2.1 Level AA standards used ADA web accessibility and Section 508 / 504 of the Rehabilitation Act. 

Some businesses are taking advantage of the $5000 tax credit for their website accessibility.  You can learn more at IRS.gov or talk to your tax professional. 
An Accessibility Assessment is performed by our certified testers to uncover the current issues on the website, take a deep dive into the elements within the admin of your website, review the structure and design elements to ascertain the issues being faced in order to achieve accessibility.
During a Website Accessibility Audit, we perform a manual audit using the same tools used by those with disabilities ensuring your content can be used by your visitors who use this type of assistive technologies and your website meets the WCAG 2.1 Level AA standards which are required for both ADA and Section 504/508.
Our team will utilize your Accessibility Testing Report to perform code remediations on your website to meet the WCAG 2.1 guidelines. We also can remediate documents and videos to meet the guidelines. 
Sometimes a strategy for a new website with accessibility can be a better solution than auditing and remediation. Get ADA Accessible can provide a solution.
The most common documents shared on the Internet are PDFs, Word documents, PowerPoint presentations, and Excel spreadsheets.  We provide remediation services for these types of documents. Remediation services are available from GetADAAccessible.com to assist you in converting documents into compliant sources for your website.
Accessibility on a website is a perpetual task. Uploading new pictures, adding new text, how do you know if your website is still accessible after all your changes?
Our Accessibility Assurance Program takes the worry out of your accessibility compliance you worked so hard to achieve.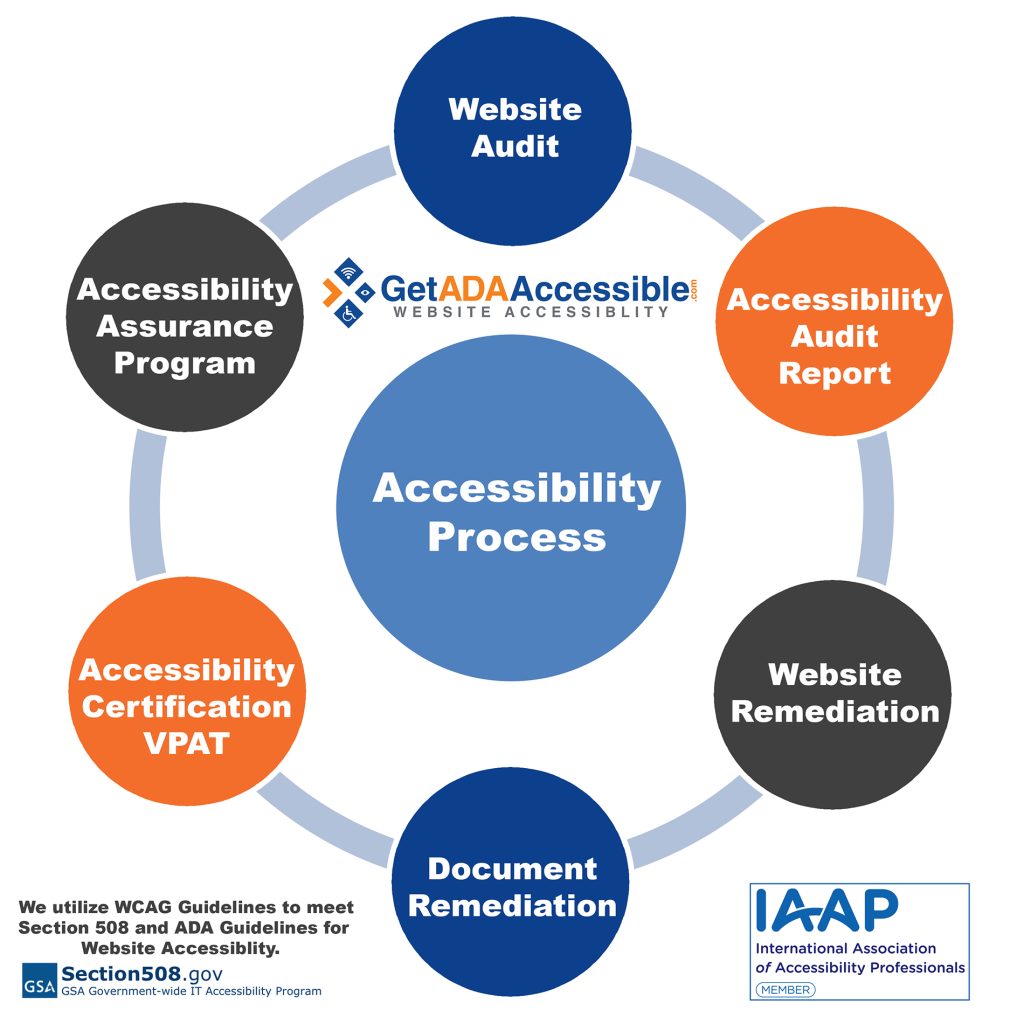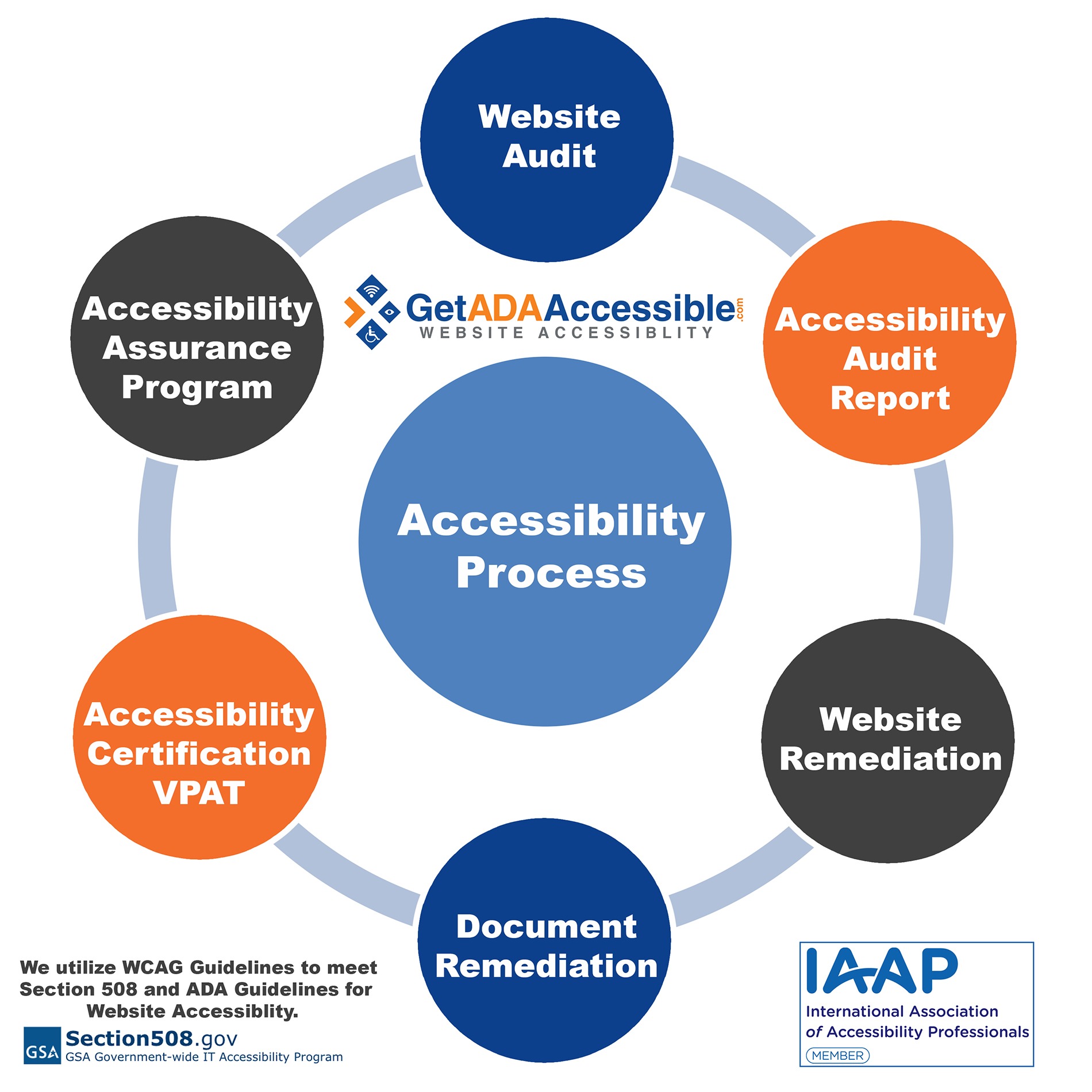 Get ADA Accessible has a proven process for your website accessibility using a manual testing process and verification once website remediations are completed.   We do not use pseudo accessibility methods such as overlays. 
Audit
We work with you to determine the pages within the website to be audited based on templates used within the website. A
website accessibility audit
is done both with an accessibility scanning tool and manually using a JAWS screenreader. By performing the audit in this manner, you're assured all issues are uncovered even those that cannot be found with a scan. See a sample 
Accessibility Audit Report. 
Remediate
Remediation of the errors is the next step.  Using the 
Accessibility Audit Report
  either your team or ours will add the needed coding and other changes required.
Confirmation
After remediation, a follow-up audit on the pages we identified during the initial audit can be completed.
Documents such as PDFs, or any other document provided on a website must also be accessible. The documents are audited to review the size and complexity in order to accurately provide a cost to remediate the current documents.
VPAT
A VPAT are provided when a website is fully accessible. See a
sample VPAT
. 
Accessibility Assurance
Accessibility Assurance Program
is the engine that will monitor your now accessible website, send monthly reporting and can include regularly scheduled audits and updated VPAT as required.
Our team of accessibility experts are here to help you every step of the way.