Accessibility for Government Agencies
Today most of the information and services are accessed online. Federally funded agencies ranging from municipalities to public libraries to the DMV provide information, bill payment, forms, and other services through their websites so that people can access it on a 24/7 basis, but this ease of access is often limited to those who have typical function and ability.
Serving the public that is impacted by differing abilities is both ethical and a legal requirement under both the Americans with Disabilities Act (ADA) and the Rehabilitation Act of 1973.
Federal, state, and local agencies exist to serve the public. Though there was once a time that individuals had no choice but to call or appear at an agency's physical location, the Internet has changed all that.
Whether you need your website audited to ensure compliance or to be remediated, developed, or monitored, our expert accessibility team can provide you with the expertise and comprehensive services that you need.
We can work with your internal IT professionals, your legal counsel and your administrators to make sure that all stakeholders understand the requirements of full digital inclusion for those who are sight impaired, deaf, or who have physical limitations that prevent them from navigating your site, and to ensure that this diverse demographic has access to all of the information, forms, benefits and resources that you offer.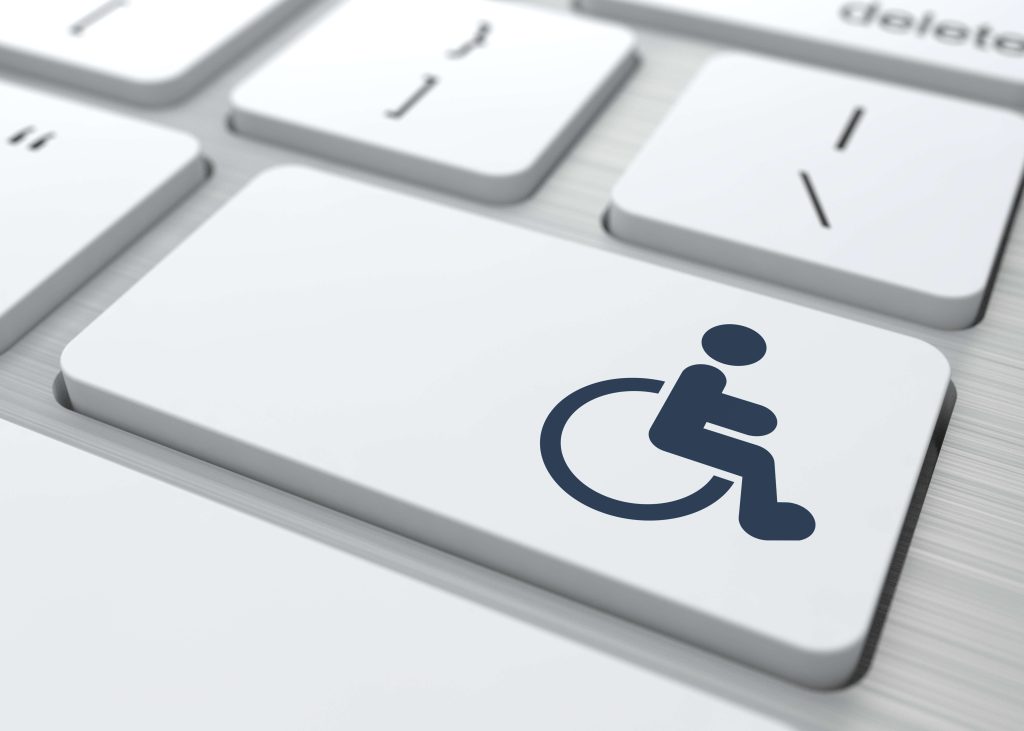 We help state and local government agencies and organizations meet Section 508 requirements while at the same time, together we are giving equal access to students with disabilities.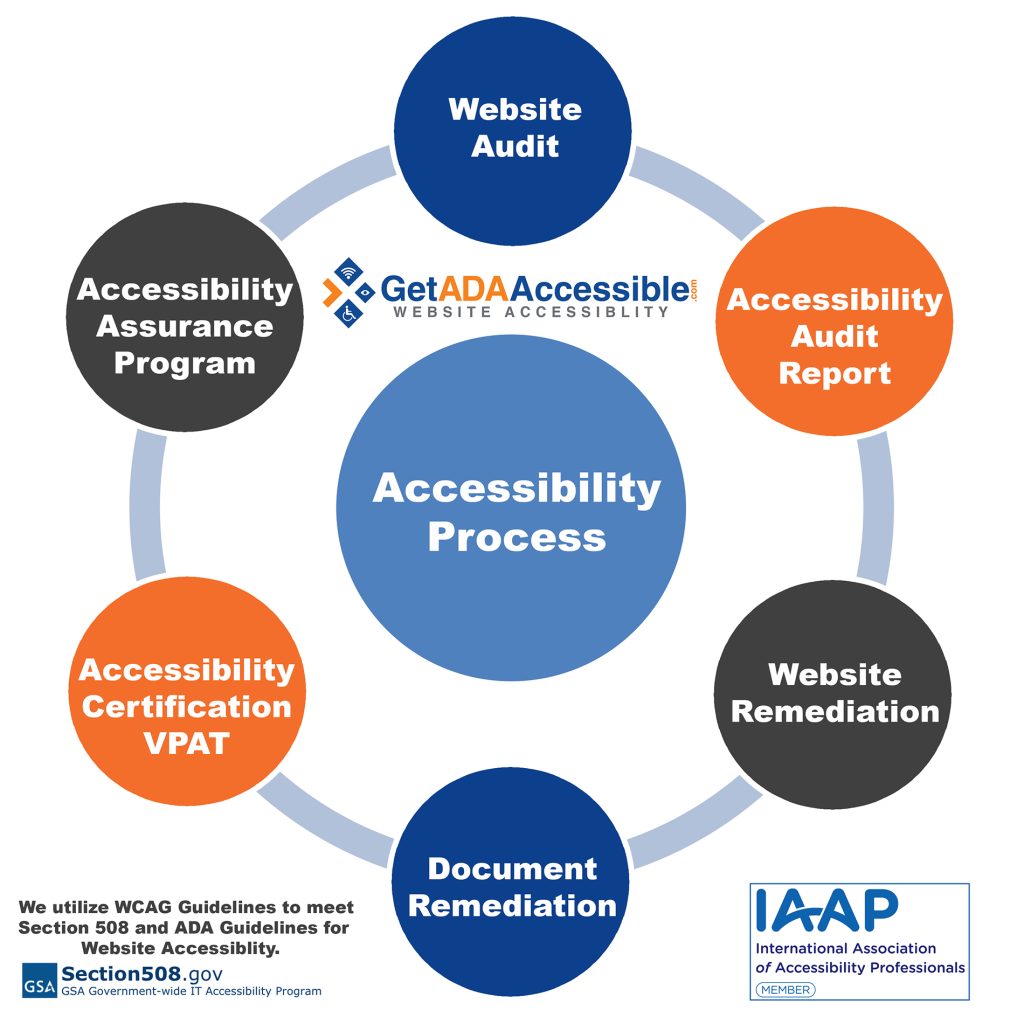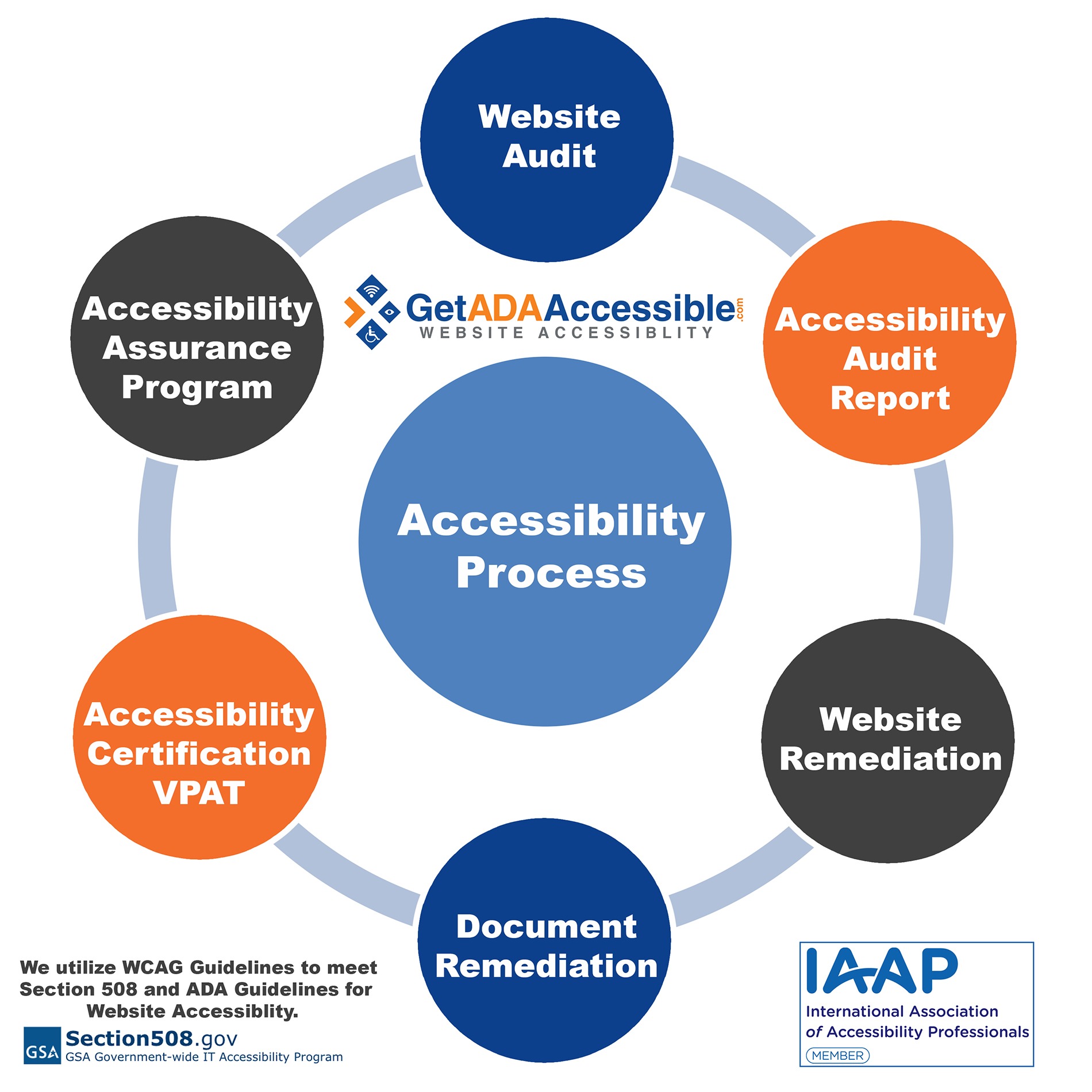 We use our proven method to get digital assets to the compliance guidelines used in the ADA.
You work with our Project Manager who ensures milestones are being met, giving you the assurance that your project is in good hands and will be delivered on time.
The entire process generally takes about 2 to 8 weeks to complete depending on the size and complexity of the project.
Cost also will be dependent upon the size of the site, the complexities and functionalities. We always provide an estimate and SOW so there are no surprises.
Get ADA Accessible is a member of the International Association of Accessibility Professional (IAAP) and our testers are certified by IAAP. 
Next Steps:
Schedule a convenient time to discuss your organization's needs.  We will find best solutions for your website accessibility testing, remediation and ongoing methods of keeping everything accessible.
Our team of accessibility experts are here to help you every step of the way.